THE ARTISTS 09
At CO2PENHAGEN amazing music goes hand in hand with sustainability. We are proud to present a wide range of familiar and up coming bands and DJ's from both home and abroad, as throughout the festival will provide genuine green concerts from our three CO2-neutral stages.

The Mercury Rev Clear Light Ensemble (in co-orporation with The Danish Film Institute)
Mercury Rev is known worldwide for their experimental dream-rock, and their performance at CO2PENHAGEN will be a unique experience. The band has worked with the Danish Film Institute and composed new music for a number of Danish silent films from the 1920s and the avant-garde films from the 1940s which they will present live from the stage both Saturday and Sunday.

TV-2
The rocking band from Århus is a household name with the Danish audiences. Starting out by calling themselves – with more than a hint of subtle Danish humour – The World's Most Boring Band they have now re-named themselves as The World's Happiest Band. At their 100% CO2-neutral concert Saturday night they will also prove to be one of the most eco-friendly bands around. Lyrics are laced with a signature sense of the irony in everyday life and a huge dose of dry humour.

TV-2 play Saturday

Lars H.U.G.
As a backdrop to his exclusive concert on CO2PENHAGEN Lars H.U.G. will stage a multi media show never seen before. Simultaneously with the concert Lars H.U.G.'s expressive art work will be shown on the climate friendly giant sceens on the festival site and the energy saving LED lights will create just the right atmosphere.
Lars H.U.G. plays Sunday

Mikael Simpson
His edgy lyrics and organic electro-based pop music has already earned Mikael Simpson a big, loyal audience. Lately, Simpson has been touring with Danish elctro wonder child Trentemøller. At CO2PENHAGEN Mikael Simpson plays with his usual band Sølvstorm – a constellation which received great reviews after their live performance at this year's Roskilde Festival.
Mikael Simpson plays Sunday

Dúné
Last year's winner of the P3 Guld will play at CO2PENHAGEN. The young high school friends from Dune was inspired by '70s punk, '80s pop and '90s indie rock and have created their own unique expression, which they call 'indielectrock'.Dúné play Sunday.

Camille Jones
Electro Pop with a dance beat. The Danish/American singer had a major breakthrough with her collaboration with producer and hit maker Fedde Le Grand with whom she sold more than 100.000 copies of the hit The Creeps.
Camille Jones play Saturday.

Szhirley
'The Lady of Hearts' and of smooth, sexy (and Danish!) R'n'B.
Szhirley plays Sunday.
Lulu Rouge
Soothing electronica by Danish DJ couple Lulu Rouge: laid-back and melancholic music from ambient to dubstep.
Lulu Rouge play Sunday.

Grand Avenue

The Copenhagen quartet Grand Avenue has toured all of Europe with their in-your-face rock music.
Grand Avenue play Sunday.
Jean Von Baden
The uncrowned party King of Copenhagen has made everything from cool fashion show tracks to dj-ing at the trendy Copenhagen night clubs spicing up well known dance tracks with his trademark off-beat sound effects.
Jean Von Baden plays Saturday.
Kiss Kiss Kiss
Up-and-coming indie music with loud guitars and energetic live performances. This young band's first hit single Broken Hearts is currently climbing the charts.
Kiss Kiss Kiss play Saturday.
Bjørn Svin

'Weirdo Techno' from one of Denmark's great pioneers of crazy electronic music. This very versatile Danish artist has collaborated with a wide variety of other artisits from the Danish techno scene since the mid-90's. Free-spirited and easy going, Bjørn Svin is sure to deliver a sweaty dancefloor af CO2PENHAGEN.
Bjørn Svin plays Saturday.
Copyflex
Åsmund Boye Kvernland aka Copyflex is the Godfather of the Copenhagen club scene producing and performing with artists such as Camille Jones, Bjørn Svin and Ane Trolle.
Copyflex will deliver a performance that is sure to engage and activate the audience – 20 fitness people on stationary bikes will deliver all the energy for the DJ turntables as well as the amplifiers with diode lights blinking to the rhythm of the music.
Copyflex plays Saturday.

Ginger Ninja

Acustic and electronica in a happy mix with high tempo and catchy lyrics. Colurful in all the meanings of the word, Ginger Ninja received lots of good reviews after their live performances at the SPOT festival sn Roskilde Festival earlier this year.
Ginger Ninja play Sunday.

Master Fatman

The Zen Master of Danish electronic music. Cosmic energies and universal love will flow from the stage when The Master plays his own very personal mix of German schlagers, disco, sweaty 70's funk and groovy jazz.

Master Fatman plays Saturday
Henrik Milling & Nicolai Molbech "DISCO2″
P3's legendary 'The Funk Show' – now 100% CO2 neutral. Rediscover the most far out retro dance tracks from  70's spiced with more than a hint of disco.
DISCO2 play Saturday

Crossover of South American rythms, smoked fat bass lines, burning attitude and digital output trickery.
Doma Tornados play Saturday
James Braun

Wazabbi feat. Shaka Loveless & DJ Noize
A small band with a huge sound feat. the legendary DJ Noize
Wazzabi play Sunday.
Sofus Forsberg
Sofus Forsberg is a Danish composer, performer, dj, musician. He previously released 2 albums No/1 and Udefra, both on JenkaMusic, and appeared on various compilations, such as Rump Comp, Sonar 04, Stella Pollaris 08, etc. Sofus have also done a couple of Under Byen remixes, made music for movies and theater, re-worked a jazz duo's tracks, and is a functioning member of the Blood Sweat Drum'n'Bass Bigband and the impro/performance band Close To Water. Sofus Forsberg will be performing his recent output.
http://www.myspace.com/sofusforsberg
Sebastian Lind
CO2PENHAGEN presents several up-and-coming Danish talents in the festival line up. Be sure not to miss young Sebastian Lind when he performs his own electronic pop-rock with a twist of singer-songwriter.
Sebastian Lind plays Saturday
Karsten Pflum
Inspired equally by '80s synth pop, Detroit techno and Nordic folk-music, Karsten Pflum starts playing around with old synths and sequencers in the middle of the '90s using the name of Slaphead Faun. In 2003 he releases his first album 'Tracks' on the English label Worm Interface, which was soon followed by two EP´s and second full album on the two Danish labels Tender Productions and Jenka Music. Karsten Pflums music has been air-played by BBC´s John Peel and Mary Anne Hobbs, and he has toured in Scandinavia, Germany, UK, Spain & Turkey, both solo and in different constellations with Bjørn Svin and Monolog among others. 
http://www.myspace.com/pflum

Quist
Talented Danish singer-songwriter and multi-instrumentalist with musical traces of blues, jazz, and rock. Living in London, Quist has just finished his debut album WS – From London E8 with producer Richard Causon promoting an ecological lifestyle. Jasper Høiby, Christoffer Appel og Esben Tjhave will join Quist on stage at CO2PENHAGEN.
Quist plays Saturday.
When Saints Go Machine
Alternative synthpop boy band from the Danish clubbing scene performing in always creative and innovative disgiuses.
When Saints Go Machine play Saturday
Roben & Knud
Weird guitars and even weirder lyrics.
Roben & Knud play Friday to a special DTU-event. Vinnie Who
This Italo disco band delivers a great show of  music with a free spirit and lots of happy dancing. Lead singer Niels Bagge's androgynous voice and exceptional stage presence created a stir at this year's Roskilde Festival, where the band received great reviews.
Vinnie Who plays Saturday.
Soundwave DJ-session
Copenhagen's green beach party surfs on at CO2PENHAGEN.
Soundwave plays Saturday.
Stolenwatch
Unpolished, raucous, in-your-face and playful, yet melodic, subtle, dynamic and thoughtful poprock delivered by the four Danish guys in Stolenwatch. Violins, cellos and mandolins blend with classic rock instruments creating a sound that defy tradidtional genre definitions.
Stolenwatch play Saturday.
We Can Love You (Jomi Massage)
Danish multi-artist and drummer Signe Høirup Wille-Jørgensen aka Jomi Massage in collaboration with Speaker Bite Me and Scottish violinist Luke Sutherland are on a mission to spread loving music to the people. We Can Love play awkward pop rythms and will present both new material and a couple of classics.

We Can Love You play Sunday.

Mads Kjølby Jazztrio

Award-winning guitarist Mads Kjølby plays groovy and melodic jazz with international format.
His new album U-Turn consists of instrumental compositions written on his many tours around the world.
Mads Kjølby plays Sunday.

The Great Depression

The Great Depression is an ever-evolving music collective led by writer/composer Todd Casper. Formed in Madison, Wisconsin in 1996, the group is now based in Copenhagen, Denmark.
Since 2001 they have released 3 albums and 2 eps through Fire Records of London, a label well known for its eclectic, theatrical and even dangerous tastes (Lemonheads, Pulp, Spacemen3).

The Great Depression plays Saturday.
Phronesis

Danish mucisian and composer Jasper Høiby is one of the most exciting talents on the London jazz scene. The music played by his new trio, formed with pianist Ivo Neame and drummer Anton eger, is influenced by African, Cuban, and Middle Eastern music and rhythms.
Phronesis' recent album Green Day (follow up to Organic Warfare, 2007) came out to raving reviews in May 2009.

Striving Vines

Promising young rock music a la Franz Ferdinand and The Killers. While the world is still waiting for the debut album from Striving Vines their 3 track demo has already sold over a 1000 copies and earned the band a number of festival invites. At this year's Roskilde Festival Live Competition Striving Vines finished in the Top 4.

Striving Vines play Saturday.

Rumpistol

Rumpistol started as a musical solo-project in 2001/2002 and released his critically acclaimed debut album in 2003.The album received airplay by the late John Peel at his legendary BBC Radio 1 show, and several tracks from the album were licensed to different compilations. Apart from producing music, he also run the label Rump Recordings, has performed live at festivals such as Fusion (D), Roskilde Festival (DK), Amsterdam Dance Event (NL) og Electric Picnic (IE) and has played numerous of concerts in North Europe, Mexico and Russia. http://www.myspace.com/rumpistol

Flowjob
Joakim Hjørne from the Flowjob duo delivers some evocative upbeat trance rythms on the Activity Scene Saturday afternoon. Flowjob is soon following up on their two acclaimed albums Support Normality and Zentertainment with the new release Raveheart (2010). Having played numerous festivals and events all over the world from Brazil and Mexico to Israel and Japan, the duo is currently preparing for a world tour from San Fransisco to Australia in two weeks. Chill out with a smoothie from the smoothie bar to this melodic, uplifting set.
Flowjob play Saturday at 2.45 PM at the Activity Scene

Mixtune for Cully
Mixtune for Cully is the solo project from Aage Hedensted known for his former work in bands like Yellowish and Slowburn. With a beautiful, strong voice and a fragile thoughtfulness in the lyrics Mixtune for Cully delivers an accessible singer-songwriter universe filed with love. The music is a mixture between Americana and British folk.
Mixtune for Cully plays Saturday at 1.45 PM at The Opera Stage
DJ Caplu
DJ Caplu is one of Copenhagen's leading world music DJ's. He plays reggae, arabtronic, world house, Brazilian, salsa, ethnic funk and Balkan music.
DJ Caplu plays Sunday at 5.30 PM at The Activity Zone

Modern folktronica with huge life force and flaming poetry.
Valravn play Friday to a special DTU-event.

Annasaid
Young rock band that draws in elements of spacey sounds, blasting punk beats and pop melodies.
Annasaid play Friday at a special DTU-event.

Upcoming rock/metal band playing a mix between Metallica and Disturbed. Their debut album Soul Creeper refers to the ancient beast residing deep in the human soul.
Phonomik play Friday at a special DTU-event.
Clouds


Combining deep melodies with experimental sounds and dancefloor-centric basslines, Clouds perform both as DJs and a live outfit, taking their unique sound as far afield as China, Russia, Sweden, Germany and the UK. The combination of these musical influences is evident in Clouds – both members share an interest in the DIY aesthetic often connecting all kinds of music made with passion, not brains. And passion is a trait that overlaps any genre or style boundaries, leading to music that is willing to break the mold.

http://www.myspace.com/cloudsaremoving



Boody B
Mikkel Meyer


Mikkel Meyer is a laptop musician with a special interest in translation and conversion of sound material. He has among other things produced for RessonanceFM and The Danish Broadcasting Corporation. On his own, Mikkel turns his hand on a dubbier more Berlin-centric music style by fusing jazz, electronica and pure dub techno. Meyer will be presenting his new material.

DJ Schack
Trouble & Bass Crew feat. Star Eyes and the Captain18th die NB! AFLYST

With the intense and conceptual  sound of Italian JoyCut's album The Strange Tale of Mr. Man
the band has become spokesmen of urban atmospheres in contemporary suburbs, from the moulded steel of futuristic architectures to the uneasiness of the sub-cultural degeneration of the great social void. The pronounced social critique and indealistic tone of JoyCuts project rhymes perfectly with the CO2PENHAGEN profile.
Moamb
MOAMB is Morten T. Hansen, born 29-12-76. Since the start of 90s he begin interesting in making of electronic music. In 1996 he bought his first hardware equipment a sampler and an Atari. The style was basic techno and experimenting with soundscapes and field recordings. In the year 2000 he bought a PC and since then, most of his music was software based. In 2003 he started to organize techno parties with his own crew "Danfoque" where he was playing as a DJ. Most recently, he is the one half of a hard-techno group called YAMAS. As a contrast to the beats he specialized in making ambient soundscapes and starts in 2007 his own project MOAMB. It's about deep dark ambient tunes. At Co2penhagen he will present the project that has been under construction for 3ys, a self made synth VST plug-in.
http://www.myspace.com/moamb
Zack Christ

Zack Christ is fresh talent from the progressive electronic music underground, presenting his take on atmospheric and dubby techno. Zack Christ impressed recently, with an outdoor concert at Copenhagen Jazzfestival's experimental scene V.A.E.R.K.  Watch out for this youngster!

http://www.myspace.com/zackchrist
Newfolder presents: Aslope, Nabo, Eloquent, 8 Explorations, Dj Papa, Dj Tennis
New Folder is a progressive collective consisting of 8 young established experimental producers and DJs. With the electronic scene of Copenhagen as their primary work field, New Folder have gained wide-ranging capabilities within live-performances and DJ-sets, exploring mainly experimental electronica, techno, hip-hop/wonky, dubstep and ambient. New Folder represents an open attitude towards electronic music, trying to change the scenes reputation of being nerdy and introvert, towards the more open, outgoing and engaging vibe that actually encapsulates the reality of the scene. As a collective, New Folder are also engaged in arranging events with, booking for clubs such as BLIP!, Return Of Investment, the yearly V.A.E.R.K festival (the experimental scene of Cph Jazzfestival) and more recently, operating as the next curators of Elektronisk Tirsdag. http://www.myspace.com/thisisnewfolder

Dublab
The 22nd Century strikes CO2PENHAGEN when some of the most sought-after names from the experimental music scene of Los Angeles plays a series of transmitted concerts live from L.A.
The idea from Return of Investment is simple: stop flying the artists around, when you can use the internet for live broadcasts. The social web is here to stay – we just need to learn to use it to it's full potential!
On Sunday, Daedelus, Take og Teeeb will play three live transmitted concerts directly from the DubLab studios in Los Angeles.
DubLab is a non-profit internetradio collective, that promotes positive music, art and culture. The first broadcast was transmitted in 1999 and since then DubLab has existed without commercial interests. In addition to the internet radio DubLab has also organized artshows, released records, movie projects and events.
Listen to the artists on myspace:
Films, art and other CO2-neutral events


Short & Sweet
Award winning short films


Anikka Øyrabø – Skrotrobot – artinstallation
Annika Øyrabo's art installation Skrotrobot shows how an ephemral waste product like packaging can get rejuvenated and take on it's own life when transformed into a scuptural object.
The Skrotrobots or Scrap Metal Robots grow out of all that is rejected, discarded and forgotten. They tell the story of the things that hide in the superfluos.
Annika Øyrabø has graduated from The Danish School of Design and Hochschule für Angewandte Wissenschaften in Hamburg, where she now works and lives.
The Scrap Metal Robots are exhibited in The Explore Zone
Hans E. Madsen
– light installations
Hans E. Madsen's prime interest is light. The elctric light as a living factor becomes a "being" within a space. Lamps float between floor and ceiling, not purely as sources of light,, but as live elements. elements, which through theit displacements, creates tensions between illusion and reality.
You will find Hans E. Madsens light installations in the Music Zone.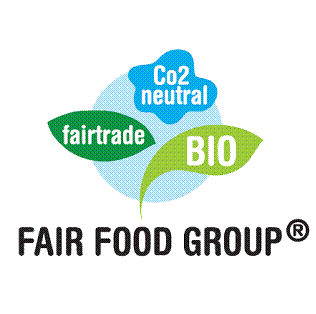 Food Talk – A Winning Formula Made By You
Fair Food Group consists of five Danish organic food manufactures – Naturmælk A.m.b.a (dairy), Skærtoft Mølle (flour), Ørbæk Bryggeri (brewery), Søris (carrots) and Farre A/S (charcuteri). The companies complement eachother and join forces towards a more sustainable food production. Fair Food Group has a directional urge to provoke a radical transistion. Come join a talk about food, sustainablility and the comsumerism of tomorrow.
Fair Food Group talks Sunday

VJ's
Chiaki,
Poorly Xeroxe´d,
Kobe & Rothaus,
Kunstig,
Øbro,
Oppe Om Natten
Line Appelsine
m.fl.