In this zone, you can enjoy delicious ecological and environmentally friendly food from the restaurant, BioM. In collaboration with students from DTU, BioM has composed a symphony of eco-friendly and nutritious dishes, integrated with Scandinavia's beneficial herbs and foods that produce a minimun of CO2-outlet.
We strongly suggest checking out this zone, and contribute to the festival's energy production by sorting your waste correctly before throwing it out. Consume with Conscience – use your waste to fuel CO2PENHAGEN!

Food = Body Fuel
BioM is a restaurant in Copenhagen which solely works with organically grown vegetables. The brains behind BioM have joined forces with students from DTU to develop a sustainable nutrition concept for the festival, that incorporates both a CO2-neutral food pyramid and beneficial herbs. This way, we offer food that is both healthy, eco-friendly and at the same time of a very high culinary quality. You can learn more about BioM at
www.biom.dk
BioM's food will be served on
Field Advice
's thin wooden plates that are recyclable in a Stirling Engine, and can generate energy for the festival – so remember to look for the right waste bin!

Trash = Festival Fuel
The company Social Action and students from DTU Environment are the main forces behind the festival's garbage concept: Keeping it clean and keeping it green by using garbage at the festival, such as plates and cups, to generate power at the festival as well as in the longer run. All over the festival site you will find the Waste for Fuel zones. Here, any waste that you may have can be sorted in different types of waste bins. Each bin is designed to communicate the type of garbage that goes into the bin in question: Organic, Non-organic, and Wood.
At the festival, the bins will continuously be emptied and used for fuelling the Gasification Plant and the Stirling Engine which in turn create energy for the festival. The rest of the organic waste will used to produce biogas and the non organic waste will be burned in a garbage incinerator that states enviromentally requirements.

The CO2 Pyramid
Two students from DTU have put together a pyramid which many are likely to recognize as similar to the well-known food pyramid. However this one takes point of departure in the effect that food has on the climate.
Starting at the bottom of the pyramid, you can learn which food is better for the climate in terms of letting out less CO2 than the food at the top of the pyramid. Comparing this to the menu that BioM has created especially for CO2PENHAGEN, you will be able to make a more Carbon-neutral decision for you next meal.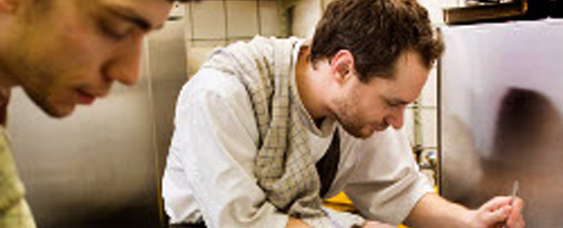 People Behind
Overall work for zone
Emmanuel Gentil, Assistant Professor, DTU Environment,
Nanna Bloch Hartmann, Ph.d.-student, DTU Environment
Morten Krogstrup, DTU Mechanical Engineering
Frederik Otzen Bagger, DTU Chemistry and Green Vision
Anette Warming – Owner of Green Events
Julie Swane, Architect MAA
Dögg Gudmundsdottir, Dögg Design, Architect MAA
Alessio Boldrin, DTU Environment
Social Action
CO2-Pyramid
Michael Søgaard Jørgensen, Lecturer, DTU Management
Philip Giødesen Lund, student, DTU Management
Lars Krogsgaard Madsen, student, DTU Management
Beneficial Herbs
Irene Kouskoumvekaki, Assistant Professor, DTU Systems Biology
Anne Hansen, DTU Human Life Science Engineering
Helene Lunde Robertsen, DTU Human Life Science Engineering
Sofie Asmussen, DTU Human Life Science Engineering
Brian Johansen, the ecological restaurant BioM
Søren Hansen, the ecological restaurant BioM
Heinz Lodahl, the ecological restaurant BioM